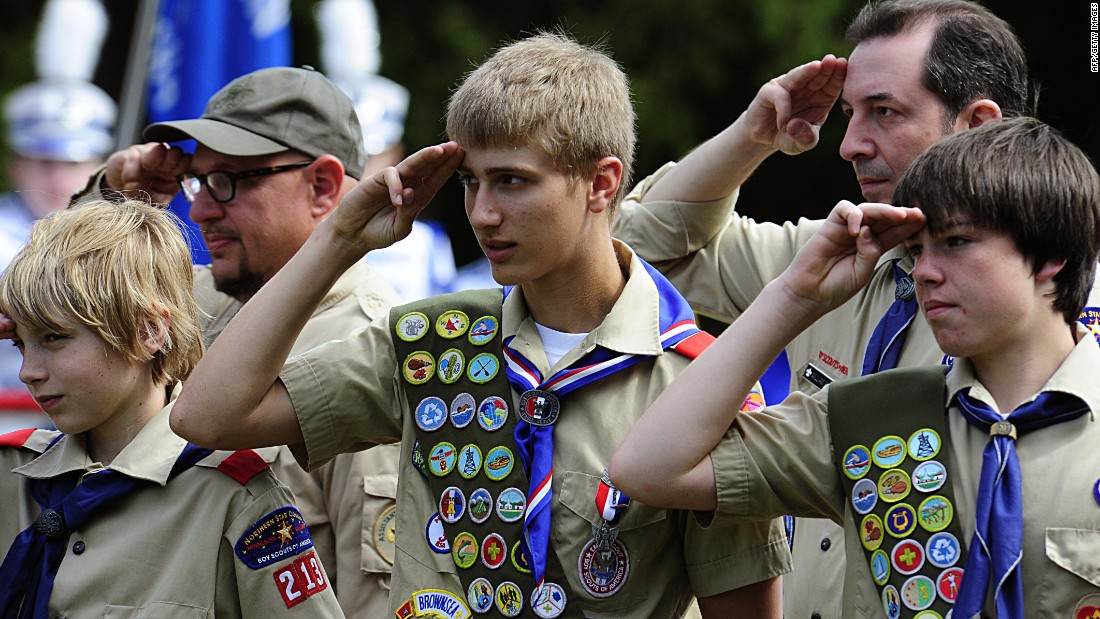 (CNN)The Mormon church is parting ways with the Boy Scouts of America after more than a century.
The Boy Scouts serves about 330,000 Mormon youths, and the Mormon church is one of its largest sponsors.
"We have jointly determined that, effective on December 31, 2019, the church will conclude its relationship as a chartered organization with all Scouting programs around the world," the statement said.
The Mormon church said it made the decision because it's expanded outside the United States, and wants to explore new youth programs that serve its international members.
It will continue to work fully with the organization and support its goals and values until the end of next year.
New name
The announcement comes a week after the Boy Scouts announced it's dropping the word "boy" from its main program as girls prepare to join.
The new name will be Scouts BSA, and
only applies to the Boy Scouts program, which is available for teens ages 11-17. The Cub Scouts program, for children ages 5-10, will not undergo a name change.
The Boy Scouts of America has seen declining numbers for years. The organization says it has nearly 2.3 million youth members, a decrease from the 2.8 million members in 2012.
Other changes
The church said the move aims to shift focus to "spiritual, social, physical and intellectual goals outlined by the church."
But it comes as the church expressed reservations about the Boy Scouts' decision to allow gay and transgender troop leaders.
Two years prior, in 2015, the Boy Scouts said it will allow gay troop leaders, a decision the Mormon church said it was
"deeply troubled by."
At the time, the church said it's decided to continue its affiliation with the Boy Scouts after written and verbal assurances that the church
can choose their own troop leaders
.
Read more: http://edition.cnn.com/