Theres an emotional cost to bonding with devices, says the Guardian columnist Emma Brockes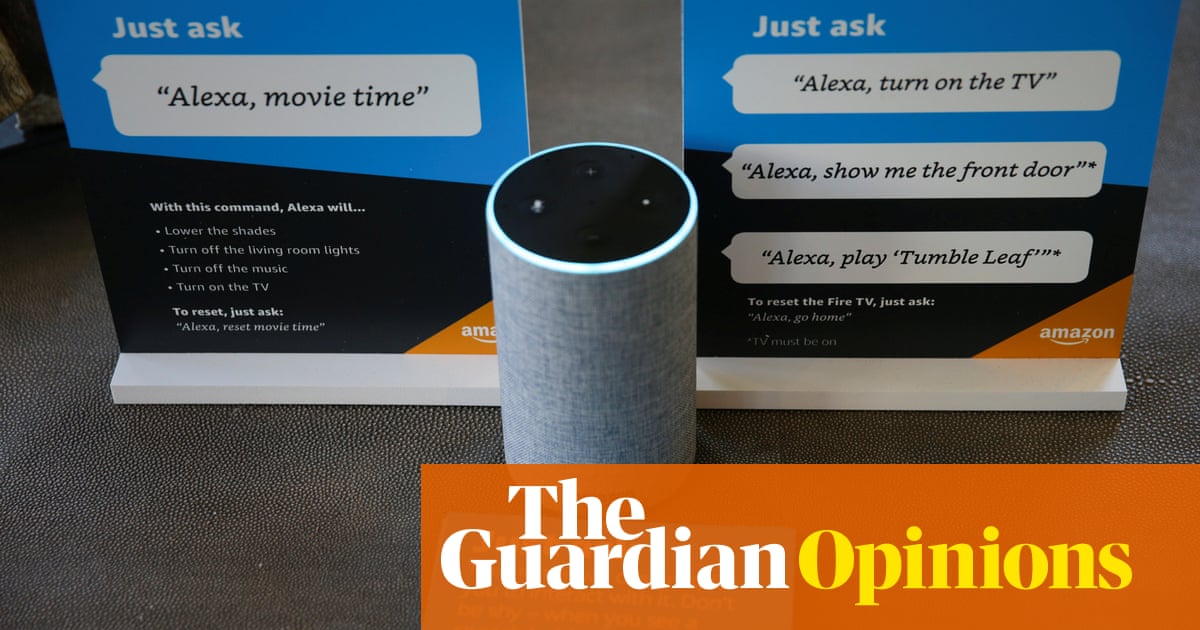 Alexa, how are you feeling? I said to my Amazon Echo this week, partly out of curiosity, and partly to model for my kids how we can still be nice to things that dont have feelings. Alexas light bar twinkled like Knight Riders sentient car, Kitt. Im fine, how are you? she answered flatly. When I repeated the question, just to see what this baby could do, she said, marginally less sullenly: Great! Ready to help.
I am two weeks into owning the Echo and so far I like it a lot. Voice-activated devices are supposed to be ruining our children, teaching them to bark out demands without saying please, but on the upside, Alexa forces them to speak very clearly. Hearing my three-year-olds focus to within an inch of their lives while enunciating the words Alexa, play A Spoonful of Sugar by Julie Andrews has been worth the sticker price alone (Alexa, play boo-boo butt poopy-diarrhoea [hysterical laughter] has felt less like a win).
The main thing about robots and voice-activation software in general is that, as per the creepy Joaquin Phoenix movie Her, they imperil us by generating actual emotions: in my case, fooling me into bonding with a 10in-high cylindrical speaker. Its true that a few years ago, when I first bought a Roomba robotic vacuum cleaner, I was inclined to apologise to it when I got in its way. Its also true that when Alexas perimeter flashes red to indicate poor signal health, I feel a surge of emotion.
Read more: http://www.theguardian.com/us